Solar Energy GeneratorsLife Management Systems~~~~~ PetControl ~~~~~ Electric Fence Systems Portable Electric Fence Fixed Electric Fence

* Are your pets running out of your garden?
* Do stray animals enter your garden?
* Are bears harming your beekeeping, your beehives?
* Are pigs harming your vegetable and orchards?
* Do you graze sheep on pasture?
* Are you grazing cattle on pasture?
* Do you have a large flock of sheep?
* Do you have a big cattle ranch?
* You have a big horse farm?
* You run a zoo?
* Do you run a golf course?
FROM ONE ACRE TO ONE ACRE FOR ALL KINDS OF ANIMAL CONTROL
THE ONLY THING YOU NEED IN ALL SEARCHES IS GALLAGHER ELECTRIC FARM SYSTEMS.
WHAT IS PET CONTROL?
PetControl Gallagher Electric fence Systems pet control consists of a mixture of 2 or 3 rows of green metal and plastic wire transmitting small static electric current from a device that produces 0.1J energy.
This green, electric rope plays the role of psychological barrier. The goal is not to constantly electrify the pet. For one thing, when the animal itself comes into contact with the rope, it will not try to get over the rope again from the moment it feels weak shock. 
PET CONTROL SYSTEM IS SECURE
Our Pet Control pet control system; that there is enough power for animals to obey however, it is only as effective for humans as a magneto lighter or static electricity generated when getting out of the car, so it is not a danger even for children.
PET CONTROL SYSTEM IS EASY TO INSTALL
It can be installed in less than 1 hour and everything you need is available inside the PetControl Kit.
We recommend 2 rows of wires for dogs and 3 rows for cats. Therefore, each pole needs 2 or 3 clips (squeeze the clip from both sides to secure it to the pole).
Gallagher S series energy generators  With Portable/Portable Electric fence is an effective solution to keep your animals safe and to protect your pastures, pastures and gardens from unwanted animals.
The battery+panel+lightning rod+cable is one piece and very light. That is why it is an indispensable electric fence system for the pig struggle of beekeepers and small farmers on non-electric plots.
It is easy to move, install and dismantle. 
It provides 24-hour continuous electricity.
It is not affected by rain, snow and dust.
It is resistant to falls and bumps.
Electrifies for 3 weeks even in foggy and closed weather
Run and forget
I series Energy generators;  It is an excellent energy generator for large farms, zoos, national parks and municipal watersheds.
It provides peace of mind with 24/7 remote monitoring and control system. Fully compatible with I Series accessories. Connect your i Series Energizer to a WiFi Network, sync the Ag Devices App, and send data directly to your pocket
Gallagher Electric Fence Systems are ideal for keeping your animals safe from wild animals and to keep unwanted animals away from gardens or other areas you want to protect Solution
It is also ideal for grazing or pasture management, as it makes a selected pasture or crop area protected against external hazards.

It consists of the following components;

Gallagher Electric Fence Systems keep animals inside that need to be kept inside;
Gallagher Electric Fence Systems keep out animals that need to be kept out;
Gallagher Electric Fence Systems, less time, effort and cost than traditional, non-electric fences Requires.:

IT IS ECONOMICAL; because it prevents huge economic losses with a small investment. Saves labor

IT IS PRACTICAL; because it has a portable feature. Easy to maintain

EFFECTIVE; because it gives animals a lasting upbringing. Keeps the animal that is supposed to stay inside, the animal that should be left outside

ENVIRONMENTAL; because it makes poisoning unnecessary in the animal struggle. It also contributes to the fertilization of plants by supporting bee activities

IT'S HUMAN; because it allows animals to be managed with a short, precise and safe electric shock. There is no physical tension in the use of the electrical fence. Because electric shock is permanent in the animal's memory and never forgets
With Gallagher Portable/Portable Electric Fence Systems, you can choose from a variety of fence posts that differ in height and application. For example, horse mast, for horses it's a good solution. Ringtoppost is extremely suitable for dividing areas into multiple paddocks.

It is an ideal helper for cattle grazing. The Portable/Portable Electric Fence system is easily used in combination with strip grazing, rotational grazing or controlled grazing species. Therefore, the use of strip grazing allows you to get the best possible yield from your pasture.

For horses , it is a good way to divide a large grazing area into smaller plots. Remember, with the help of an electric fence , you can keep several animals side by side without letting them get close. Portable/Portable Electric Fence can also be used for different types of grazing, including strip grazing. When you choose a mobile fence for horses, it is very important that the poles are at the right height. That's why you can find the appropriate choice of poles in Gallagher's range. Also suitable for wire horses to be used Must be.


Weighing is a vital component in making better decisions in livestock. Scale/data collector and EID equipment are the tools that enable this. Your investment in this equipment will be one of the best investments in livestock, where you will immediately start to receive its return. Remember, even farmers with high competence in eye-reviewing the animal will not be as accurate and consistent as the scale of the scale of the scale.
What "Animal Performance System" do you need?
Gallagher Scale and Data Collectors range from the entry-level automatic weighing model to the most advanced weighing and data collection systems available. There are descriptions under each system to help you choose the best system for your farm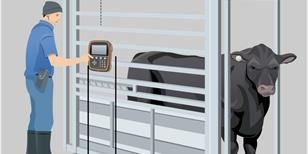 An easy-to-use but powerful system that accurately measures animal weight so that manufacturers can monitor performance.
Choose animals by weight for sale and slaughter
Meet the key weights that work for special prices
Evaluate reproductive performance for genetic selection
Measure and record weaning weights
Manage animal weights before mating for better breeding rates
Measure feed conversion to maximize efficiency by monitoring weight gain over time
Monitor animal health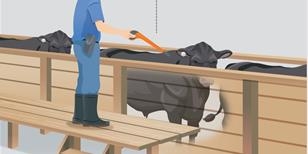 Quick and easy way to comply with performance tracking legislation and collect animal data anywhere on your farm
Capture fast, easy and accurate EID and/or animal data
Read and transfer animal IDs
Connect calves/lambs to mothers
Register visual identification numbers against EID in the same Lot/Party
Add and edit data such as status scores and animal grades
Divide animals into groups by EID number
Evaluate on-hand inventory count and verify inventory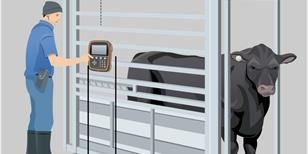 An advanced system that works together to fully automate animal management and perform tasks that save both time and money
Save time and effort while improving accuracy
Better access to animal information (see the full weight history of the real animal)
Instant viewing of weight gain performance
Automatic shooting by weight or EID
Identify poor performers – treat them, divide them into different dietary groups or leave them early
Accurate wetting levels – maximize treatment efficiency and minimize treatment costs
Review the brochure to choose the most suitable equipment
Automatic Sheep Weighing and Selection System
Sheep Auto Drafter rewrites the book of sheep weighing and selection, just as it does the audition in autopilot mode

Smoother, quieter and easier to install and use than any sheep selection item on the market


Including weighing cage, integrated load bars and EID antenna panel, remote control module and three-way selection/separation module

Single selection/sorting operation

Sheep friendly – high crossing speed


Unbreakable – composite material resistant to repeated animal impacts


Portable – lightweight and easy to carry
10:00 GMT is a system that collects, stores and processes all kinds of information about animals, especially animal weight

Developed to increase yield and facilitate herd management

A complete set of scales, earring readers, screens and software that are 100% compatible with each other

Weighs animals correctly and practically